Holli's party was a blast. It was small and only close friends and family showed up. None of her classmates, I guess she is too new at the school. I will get to meet some of the parents at the Fall Carnival this month.
My co-worker made a beautiful Cinderella cake and it was a hit. Holli loved having her Cinderella cake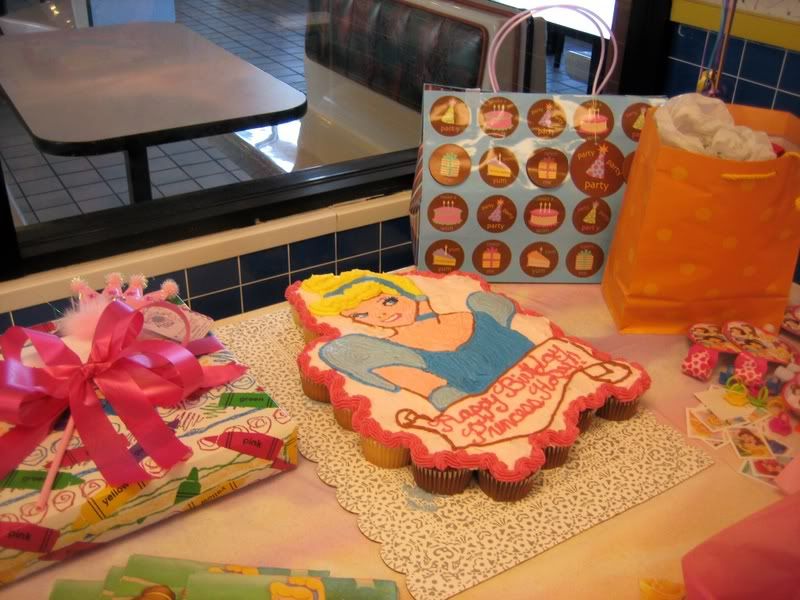 Holli's father called that morning and said he was not coming he got a last minute tournament to do, which is what I knew he was going to do. Holli does not expect him at any of her functions so she was not hurt and all she wanted to know was what time were we leaving for the party. She was so excited. She wore her Tinkerbell dress all day. I kept thinking I could have saved money on the birthday outfit no one saw. :)
My friend who just adores Holli came by and took her to Sweet and Sassy for her first manucre and pedicure at age 5. They painted tiara's on her toes and put glitter on her face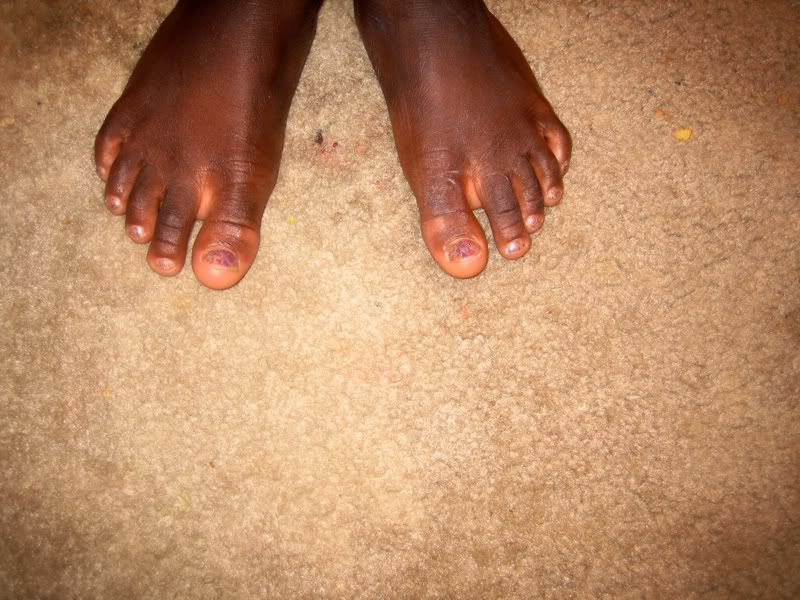 I forgot to take a picture of it earlier so her toes are kinda got messed up after the party.
Holli also got her cheerleading uniform. She could not wait to get it on so we took a few impromptu pictures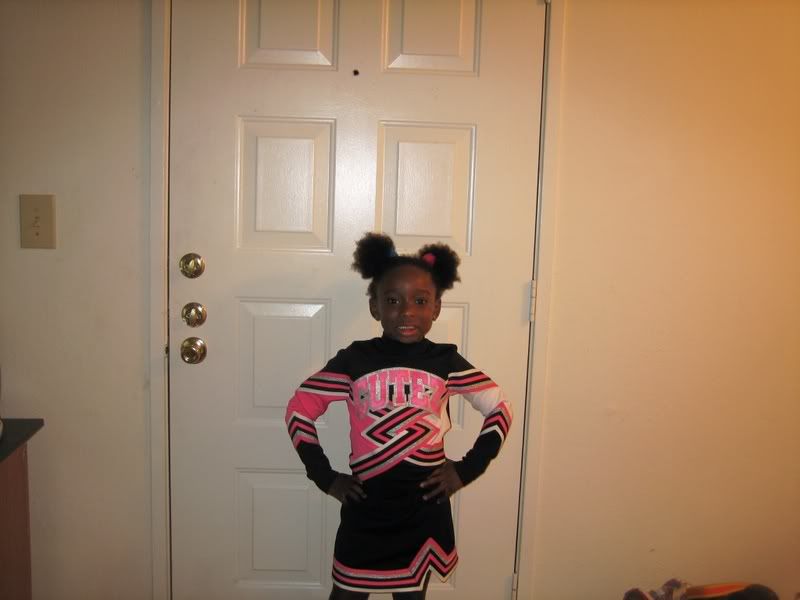 Her first competition is December 9. I think I am more excited than Holli, if that is even possible.